The 'Bavarian Beer Garden Band' (BBGB) is a festival-party band that brings "F-U-N" through music – Polka, Folk, R&B and Party Rock – often fusing different styles and genres together, sometimes even 'fracturing' perfectly good rock songs. BBGB shows are memorable – you never know what is going to happen next! If you haven't been to a BBGB show, you're in for a treat!
2021 'FALL CRAWL'
Sep 11 – private event – Lake Tapps, Bonney Lake, WA
Sep 14 – private event – Poulsbo, WA
Sep 17 – Crossroads Stage – Bellevue, WA
Sep 24-26 – Kirkland Oktoberfest, Kirkland WA
Oct 1 – private event – Lago de Plata Villa, Everett, WA
Oct 8 – Oktoberfest NW – Puyalllup, WA (2 sets at 4:30pm and 6:40pm)
Oct 9 – private event– Pantera Lago Estates, Kent, WA
Oct 15 – private event – Graham Oktoberfest, Graham, WA
Oct 23 – private event – Eastside Catholic School, Sammamish, WA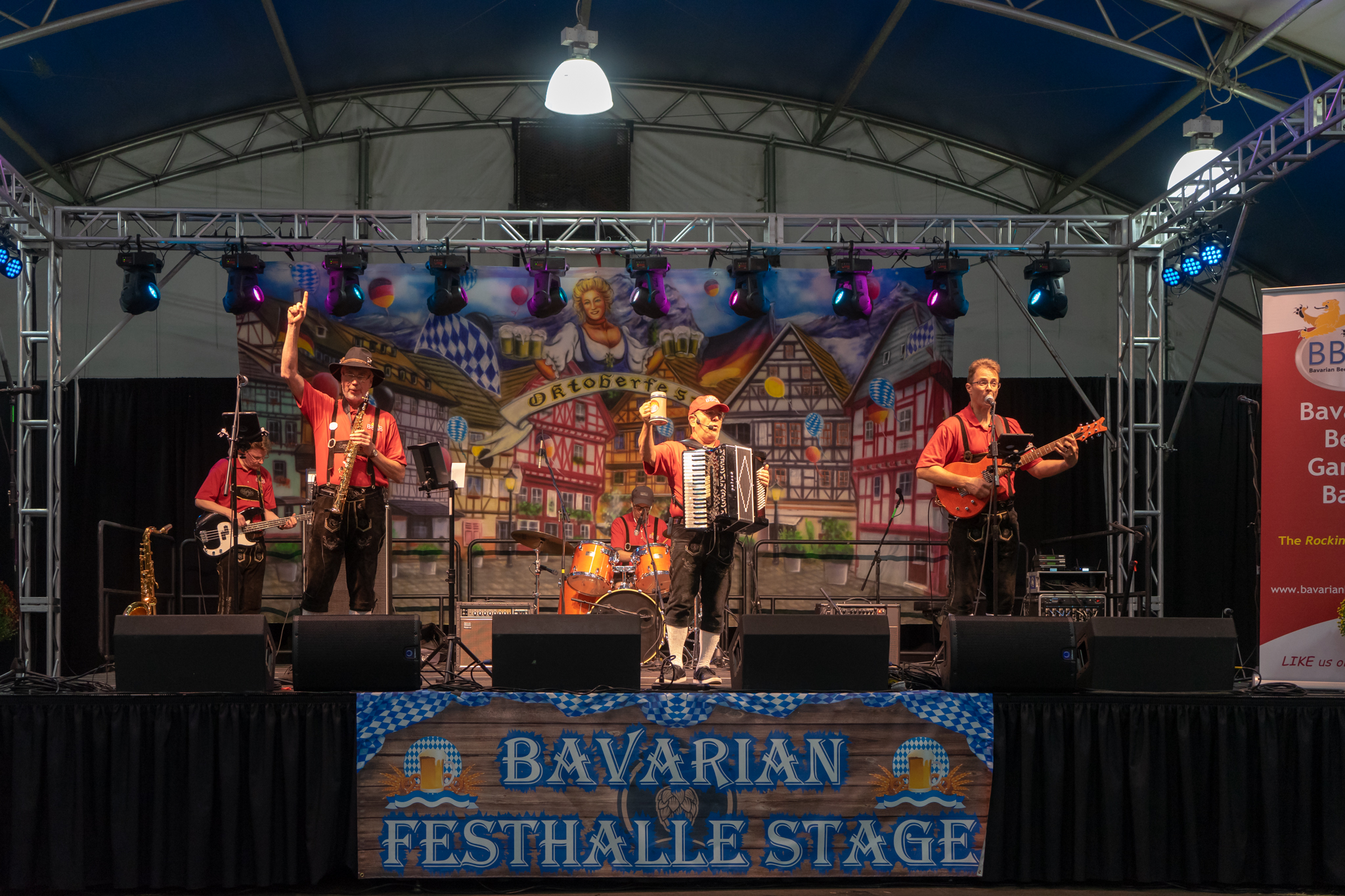 BBGB is much more than an Oktoberfest band. We play year round with and without lederhosen at festivals of all kinds, private and corporate parties, beerhalls, wineries, clubs and weddings. And we don't just play music – we engage the audience and we ENTERTAIN!
Audiences everywhere get up on their feet to clap, sing and dance. It's not unusual to see 600 people dancing when we launch into party tunes like 'Mustang Sally' and 'Tequila' and well-known Blues Brothers tunes like 'Soul Man' and 'Sweet Home Chicago'! Our audiences never know what to expect next.
ENJOY the 'fractured' live tracks below from 2019 live shows in Everett and Kent:
>>> VISIT THE FULL WEBSITE: www.BAVARIANBeerGarden.Band